Hello you. The fallout from Delaware Road continues into the autumn with both the above video extract of Howlround x Merkaba Macabre's banging live set finally surfacing online and the arrival of this very complimentary photo spread in the latest pages of Electronic Sound magazine:
For those of you who weren't crammed into a Stone Tent somewhere in Wiltshire last August, Steve and I shall be recreating this show for The Engine Room at Iklectik on 24th October, along with Hanzo who providing those ace visuals and some very special surprise guests to be announced. Further details will follow shortly, but tickets are already available here, so jump in while you can.
Speaking of Iklectik, thanks to everyone who came down last Thursday to help celebrate The Tapeworm's tenth birthday and enjoy awesome live sets by Blood Music, Tears|Ov and Zeno Van Den Broek among many others. It also marked the debut of The Howling, my duet with Ken Hollings in a performance that mixed a spirited recital of Ken's 'Trash List' with random intercut audio fragments from some of the items mentioned therein (porno versions of Fairy Tales, Paris Hilton, the word 'wacky', instant cake mix etc. etc.) fed through the Howlround tape machines. A short but intense performance that was very warmly received by the crowd and definitely opened up some encouraging avenues for further exploration. Plus it was almost certainly the first airing Hulk Hogan's Wrestling Boot Band has received in years, even if it was only the tiniest of snippets. This is not surprising as Hulk Hogan's Wrestling Boot Band is an album at least seventeen times worse than you could ever have thought possible (seriously, click on that link, I dare you).
Anyway, thanks as ever to The Worm, to Ken for being my partner in trash and to the indomitable Beth Arzy, not only for these snazzy photos but also for being that one person who said 'you two really should do something together' one evening in a Balham pub while we were midway through an earnest discussion of the merits of Manos: The Hands Of Fate. And of course extra special thanks must go to Hulk Hogan for gifting the world Thunder In Paradise – it's basically Knight Rider with additional muscles and a speedboat, but minus the charm – a spectacular reminder that during the 90s our doomed species would literally watch any barmy old crap as long as it contained girls in bikinis, weaponised forms or transportation and – inexplicably – Patrick Macnee. But I digress…
In celebration of this anniversary the label are adding a bumper crop of new releases to the already bulging portfolio, including the very fine label sampler XYZ, curated and mixed by the so-called 'Tilda Swinton of the London electronic scene' Dale Cornish. Among the delights on offer is a brand new and exclusive Howlround track 'Bastarding', named after one of the choice phrases I used to describe my internet service provider in an apologetic email explaining why I was still in the process of sending it over several hours later. The track itself was recorded in real time and so came into being far more easily – one take with no edits or overdubs followed by a cup of tea three minutes later. There's plenty more on offer too, 26 tracks in total mixing further exclusive goodies with sneak previews of forthcoming releases from this ever more prolific and exciting label. Order your copy here and long live the cassette! 
Last week I was at West Norwood's Book And Record Bar again, putting in another shift on Out Of The Wood, the weekly Sunday afternoon session broadcast live from the shop on WNBC Radio. As it had been rather a late one attending the launch of Franziska Lantz's splendid new double LP of banging Techno the previous evening, I decided to keep the proceedings mellow and turn the show into another one of my quietly spectacular ambient sets. And while this did mean that my freshly minted copy of Forming Tropical Cyclone, Franzi's latest blast of ecologically-themed face-melting electronics was doomed to remain in the bag for the duration, I have to say this show was a really fun one to put together, featuring recent releases from Caterina Barbieri, Robert Aiki Aubrey Lowe, Polypores, The London Sound Survey and a couple of tracks from the excellent new LP by The Utopia Strong, which is not only a fantastic listen, but must surely win cover art of the year as well. Pre-order your copy quick!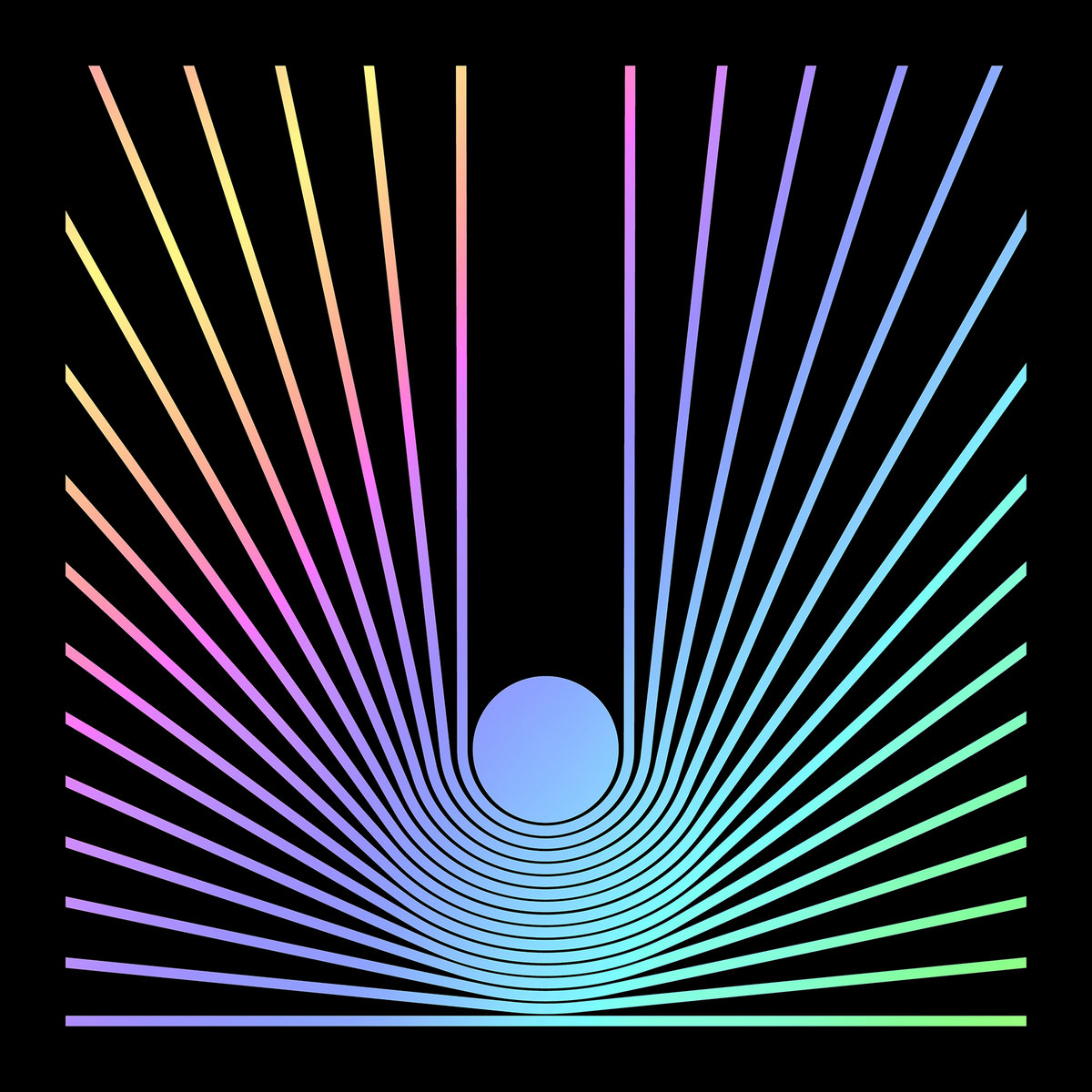 …Mind you, Forming Tropical Cyclone features some pretty snazzy cover art too, all hand-stencilled and spray-painted by the artist herself! Naturally this record will be the cornerstone of any future face-melt action. In the meantime you can pick up a copy now from Global Warming Records and all respectable vinyl emporiums: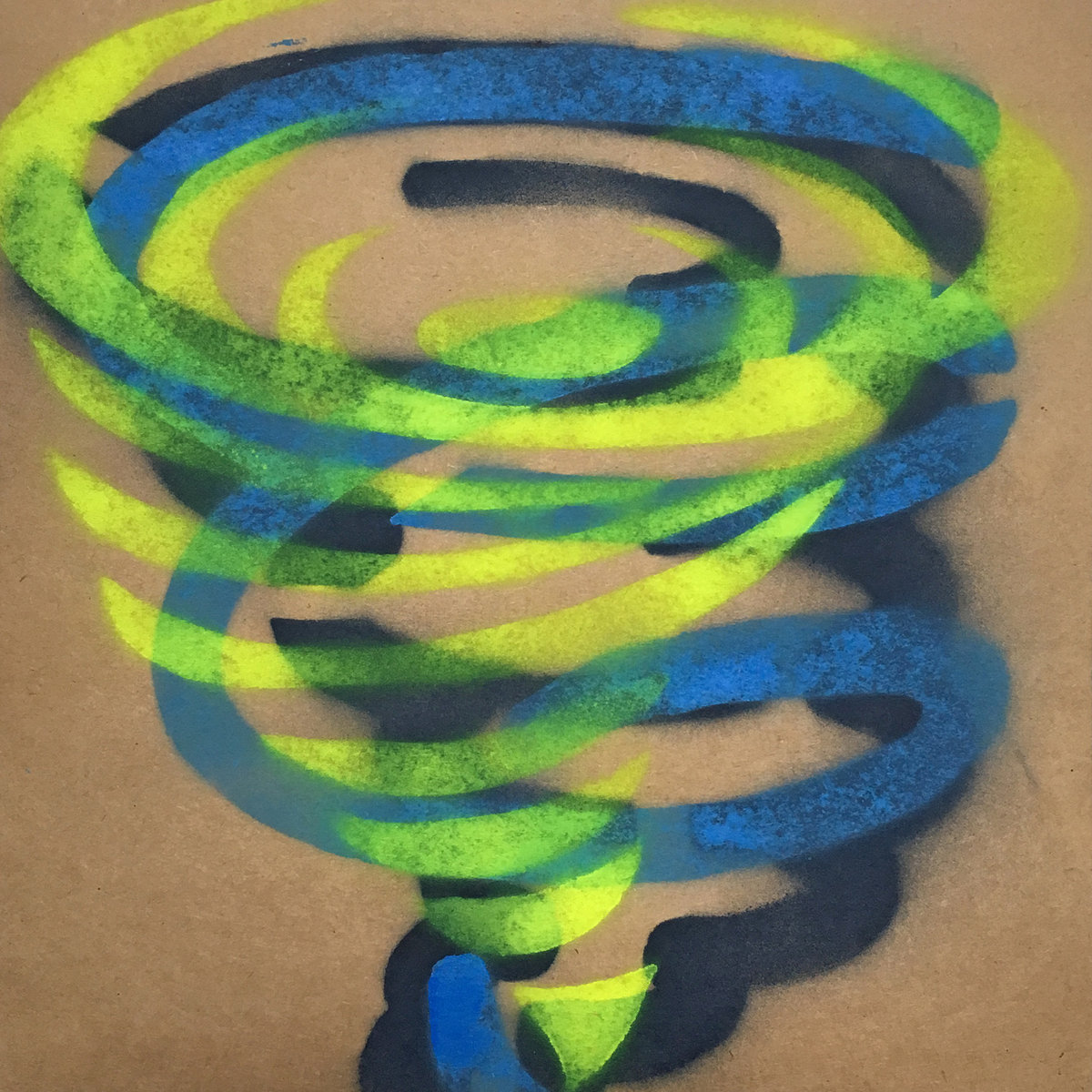 An astonishing experiment live in the state51 factory: @RobinTheFog manipulates Basil Kirchin's tape recordings with improvised piano by Steve Beresford. Please share with all experimental music fans: Click this link to watch: https://t.co/vGLLwpbKk6 pic.twitter.com/BaevkhLgKg

— The state51 Conspiracy (@state51) September 27, 2019
https://platform.twitter.com/widgets.js
Next up, do you remember how much fun we all had at A Midsummer Night's Happening a few months back? A spectacular event organised by Ghost Box and Trunk Records, held at the state51 compound and featuring The Soundcarriers, Pye Corner Audio, a weird Star Wars Reggae cover and much more besides? Well, you may also recall that it featured a very special tape and piano improvisation set by myself and Steve Beresford, using genuine reel to reel tapes from the Basil Kirchin archive, which was performed in front of a packed crowd and a rather overzealous dry ice machine, which I seem to remember having to switch off at one point as I'd lost sight of my hands.
Petty visibility issues aside, the set went down an absolute storm and I'm delighted to be able to announce that state51 have now released it on their youtube channel. Perfect for those of you who couldn't make it on the night or who were there but are having trouble remembering anything at all thanks to the venue's extremely well-stocked bar – not pointing any fingers. That said I myself have absolutely no recollection of anybody filming the proceedings, so this is all a very pleasant surprise. Have a watch and a listen below:
And lastly, I'm off for a couple of weeks on a much needed holiday, so I'm going to leave you with this very silly video that has been making cracking me up all week. It's entirely likely that nobody else is laughing at all, but I got used to that a long time ago…
So high… pic.twitter.com/64i2tDQw4k

— Robin The Fog (@RobinTheFog) September 22, 2019
https://platform.twitter.com/widgets.js
Hopefully see you on the 24th. Oh, and stay off the beach, kids. Seriously, I dare you…