Hello You. Time for another very hasty and massively overdue update from Fog Towers. It's been a busy summer juggling various projects, new releases, plus a handful of performances, a spooky tower, some trashy cinema and preparing for a massive studio move too. Certainly not much time for a holiday!
FogCast of course has been on holiday throughout August as Resonance FM takes its yearly summer sabbatical, but will return to the airwaves in September. In the meantime, why not take a moment to listen once again to the series' landmark 100th episode, in which all the previous 99 episodes were blasted out simultaneously in almighty cacophonic roar?! It is almost certainly THE MOST SOUND you will hear all week. Aren't we lucky to have a station like Resonance that will not only tolerate, but actively encourage such shenanigans?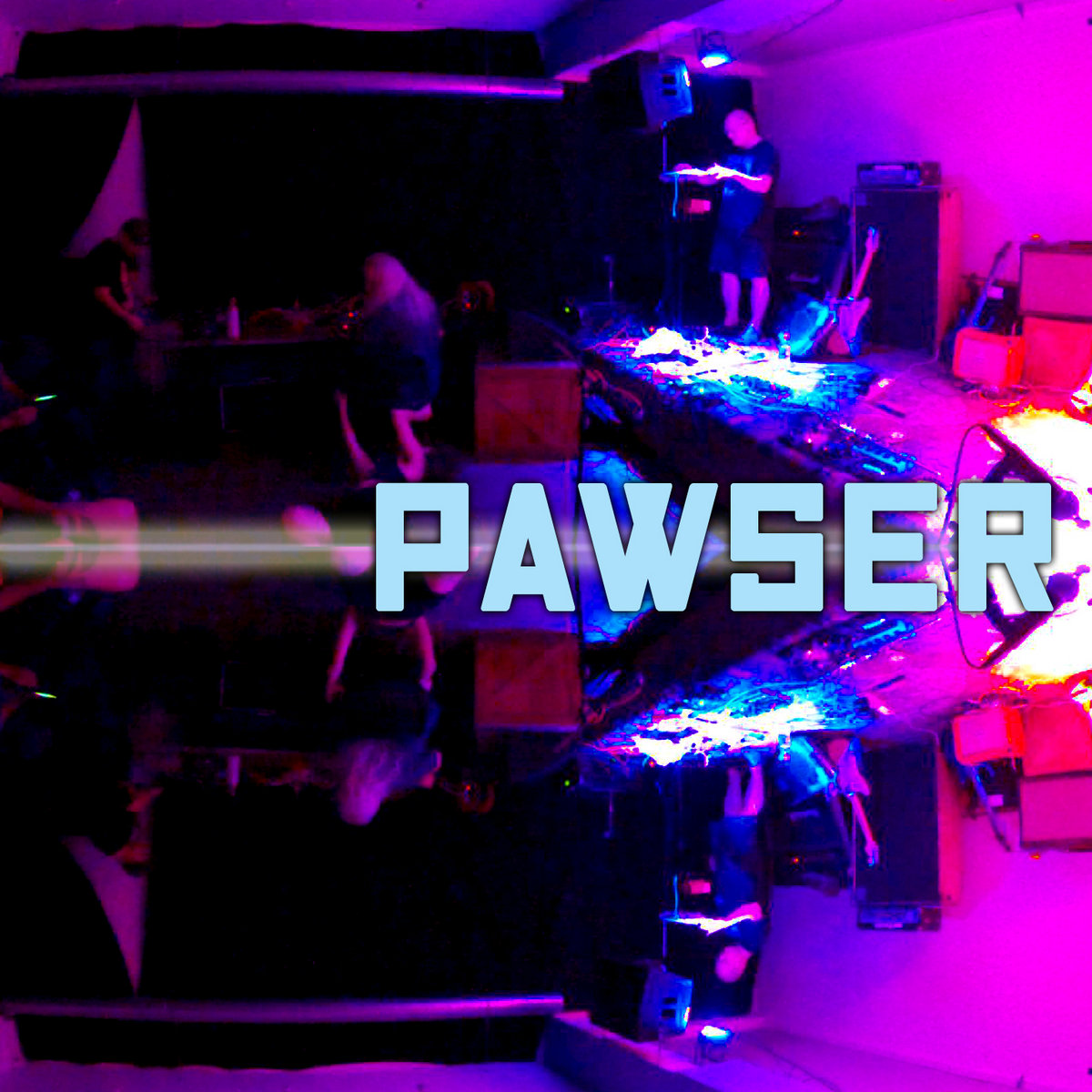 There's a brand new digital release this month from PAWSER, my droney/theremin/tapeloopnoise trio with Sam 'Sinister Masterplan' Enthoven and Andy 'raxil4' Page. Recorded during a SKRONK all-dayer in the midst of a heatwave a few weeks back, 13​/​08​/​22: New River Studios marks what I'm pretty sure is our first ever performance as an actual trio in front of a crowd – though we've also been rehearsing in St. Mary's Church Tower, hoping the crepuscular gothic surroundings filters into the sound by osmosis. Much more of this kind of thing coming soon, hopefully…
Physical copies of Howlround's eighth official album Trespass And Welfare ended up selling out way before it even got released, but there is still plenty of digital goodness to be found over at Buried Treasure's bandcamp page. In the meantime huge thanks to both Electronic Sound and The Wire magazines for such glowing reviews in their latest issues – and there's a lovely video review from Was Ist Das too. Absolutely delighted that a record some reviewers apparently branded 'too nasty' is resonating with so many people. And buzzing and throbbing. Not to mention Howling!
Speaking of Howling (another of my fabulously tenuous links), I'll be DJing at the official opening of the Iklectik Sound & Bookshop on Wednesday September 7th, along with a reading from Ken Hollings, my partner in the UK's premier text, tape and trash duo. Incidentally, following our triumphant set supporting Ray Dennis Steckler at the BFI Southbank last month (triumphant = nothing fell off or exploded), we're now in the early stages of a follow up to our debut album All Hail Mega Force, which is sounding most intriguing – and predictably trashy.
Then I'll be returning to Iklectik on Sunday 11th for a very special event celebrating the life and work of Ian Rawes, founder of the London Sound Survey, and the launch of his posthumous album From Dusk Till Dawn on the ever-reliable Persistence Of Sound label.
The evening comprises performances inspired by Ian and his legacy – Elaine Mitchener and Steve Beresford present a set inspired by the forgotten sound-words in Ian's 2016 book, Honk, Conk & Squacket, Kayo Chingonyi and PoS label head Iain Chambers will respond to the recordings Ian made across East Anglia in 2021; while Postcards From The Volcano (Helen Frosi & Stephan Barrett) will perform a work inspired by a field recording trip made with Ian in West London. As for me, I'll be presenting a new Howlround work based on some of my own favourite recordings from the London Sound Survey archive – all of which can still be found online, as well as carefully documented at London Metropolitan Archives. A very special evening is in the offing – plus all proceeds will be donated to the Brain Tumor Charity, so it's for a great cause too. See you there?
And finally on the subject of Iklectik, I know it was a month ago and I really should have got my act together before now, but good grief what an incredible evening FOGFEST was! Thank you so much to everyone who came down and sold the place out (TWICE!) and to Sculpture, Steve Davis, DJ Food and Franziska Lantz for absolutely smashing it! It was such an amazing evening that I barely had time to take a single photo – so do feel free to share any you might have taken if you were there. Honestly one of the greatest nights I've had in a very long time – and the best birthday EVER! Plans are already afoot for a sequel – but I'm not sure if I can wait until next year…