Rather a hasty update once again, thanks to the delights of faltering wi-fi and a frustrating lack of elbow-room (first world problems!) but there's a few things I wanted to draw your attention to before I start my yearly tidying of my Foggy affairs in preparation for the festive season. Firstly, world-building collective Quantum Natives are celebrating their recent appearance on the cover of The Wire with this special label mix of Native classics from their ever-expanding back-catalogue. It's exactly the kind of rich sonic stew we've come to expect from this label and I'm rather proud that it concludes with my remix of Brood Ma's 'ESTEEM' from his r e – P O P U L O U S album of 2014. I've always had a soft spot for that track, so chuffed to see it included in such fine company. Fill your boots below and then enjoy the full length original remix (if that isn't too much of an oxymoron) on their Soundcloud page here.
On a similar note, you may also remember Howlround's inclusion on the Front And Follow 10-year anniversary compilation LESSONS that I posted on these pages a few weeks ago – a very fine double CD of killer jams from Pye Corner Audio, Leyland Kirby, Time Attendant and more. Now label co-founder Justin Watson has compiled a special retrospective mix for respected online periodical A Closer Listen, featuring a smorgasbord of audio intrigue from the label's rich back-catalogue; including 'Unnatural History' from Joseph Stannard's 2013 compilation The Outer Church. It's one of my earliest ambient works and also a rare example of a track actually released under my own name, though I have to confess its existence had rather slipped my mind until this timely reminder. Find it below – and many more goodies besides:
I must also draw your attention to the latest edition of Touch Radio, a 2016 live performance from the Iklecktik archives by genius ambient composer Pascal Savy. Having recently posted links on these pages to a couple of his feedback works, Pascal now tells me he is shopping around for a label to release his latest album Dislocations. Interested parties should form an orderly queue over at his Twitter page. Touch Radio enthusiasts might remember that there's also a Howlround edition in the archives, which is an extract from our first ever live appearance way back in… was it 2013? Guess it must've been. Forgive the uncertainty, but I don't trust the integrity of the wi-fi signal I'm on to make a proper investigation. Besides, I'm not sure I want to be reminded of our first faltering steps into the live arena, or the various injuries to property and person caused by carting four full-size Revoxes to the south coast and back. I still bear the scars from that time I tripped and took a chunk out of my kitchen wall, which then went on to put a sizeable dent in the return on my deposit – even though it was clearly just a polyfiller job. Still, no guts, no glory, eh?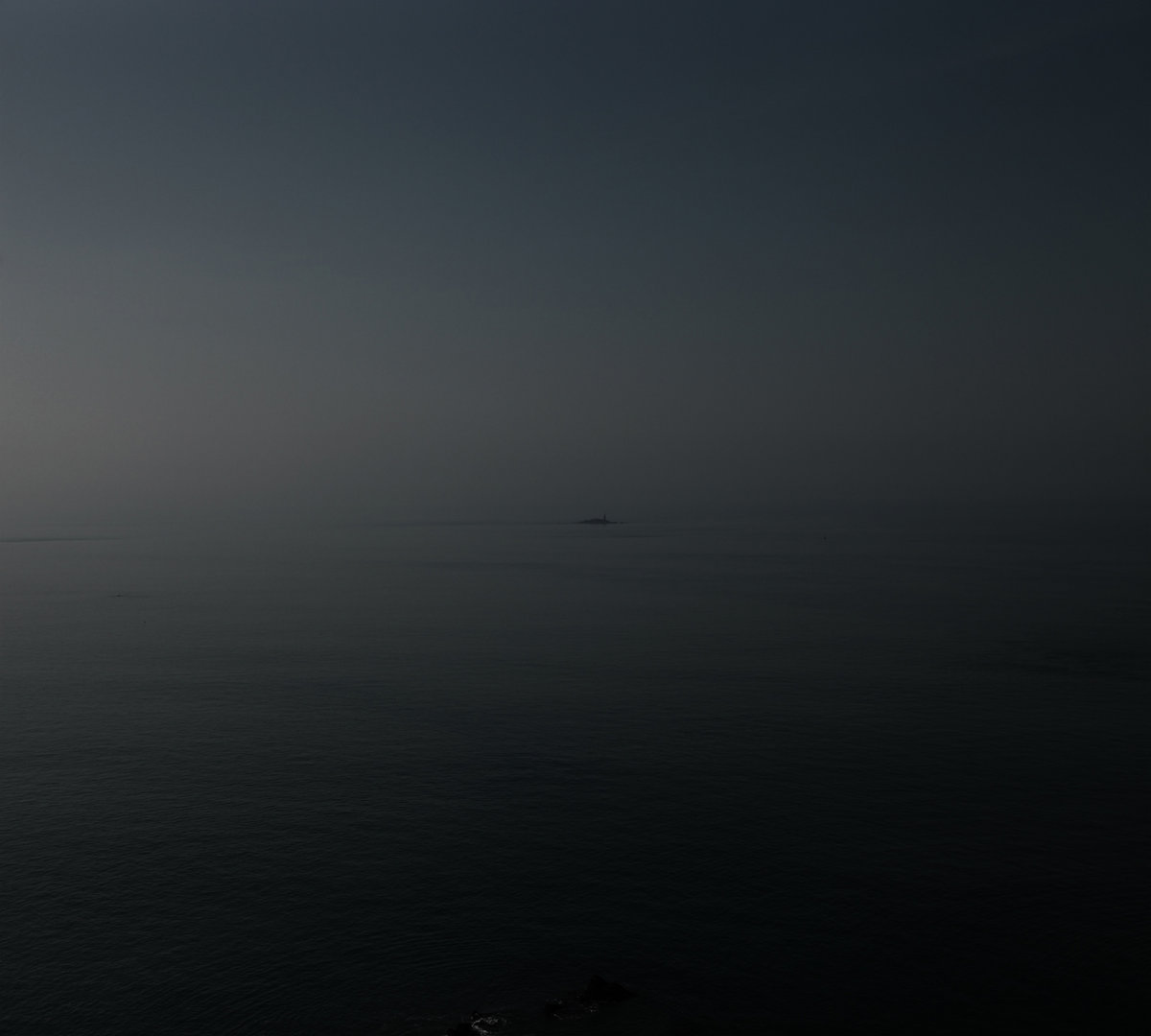 And finally, please enjoy this recent live set from Simon James at West Norwood's Portico Gallery. Better known as the man behind The Simonsound, Black Channels and this year's magnificent Akiha Den Den soundtrack (selling fast, grab one here while you can), here he is performing a live set on his magnificent buchla synth at the latest Further event. I arrived late to the party, so I'm extra glad he's popped it online for our enjoyment. It's a gorgeous chilly sound, matched perfectly by Strictly Kev and Peter William's far-out visuals. My only criticism at the time of writing is that it's not quite loud enough to drown out the Karaoke Khristmas Karnage I'm currently enduring. That'll teach me not to leave the house in December! And if I have to listen to 'Jingle Bell Rock' one more time I can assure you there will be both guts AND glory!

Simon James Buchla 200e performance at Further from Simon James on Vimeo.