Hello you. How was your weekend? I do hope it was a bit less dramatic than mine:
Oops. pic.twitter.com/CCXF4IGbRP

— Howlround (@Howlroundmusic) November 25, 2017
https://platform.twitter.com/widgets.js
Curiously, the above is not an edited version of some longer video, I'd literally just started filming at that exact moment because I figured the centre wouldn't hold for very long and that I'd better capture it for prosperity quick-sharpish. The aforementioned centre held for a further ten seconds before unleashing mere anarchy on the studio. But one snarled-up tape loop, a Buddha-shaped dent in the floor and a quick flash of my bare knees on social media (you're welcome, ladies!) wasn't the worst of it. Far more disturbing was the distinct burning smell and coils of grey smoke coming from one of the Revoxes when I switched her on. I'm hoping it's just some rogue dust smouldering, but smoking machinery is never really a good omen, is it? My guess is that another expensive repair bill is on the way – plus the usual attempts to try and bribe my old chum Lucky Cat Zoe into driving me to Southend again. Hopefully the pull of seaside crate-digging and a fish and chip supper in the shadow of the longest pier in Europe will still be as strong for as it was the last time…
Speaking of the perils of vintage technology, check out Running On Air's new collection More Than Machine – Remixes, which came out last week. Better known as longs-standing artist, producer, composer and promoter Joe Evans, the track 'More Than Machine' originally surfaced last year on Running On Air's self-titled collection of unreleased 90s electro nuggets via Patterned Air Recordings. Now he has gathered together a collection of friends, colleagues and associates to re-interpret the track, including Howlround, Clive Henry, Ekoplekz, Farmer Glitch, Kemper Norton and more. My current favourite in a crowded field is Lo Five's squelchy 'Pain Deconstruction', but I'm also a sucker for Stephen Christopher Stamper's 'Rave Tape Amnesia' – though that might partly be because I'm sad enough to be able to tell you exactly where he found the sample. Oh, those mis-spent teenage years…
'Each artist was asked to push the track in whatever direction they wanted and encouraged to take it as far away from the original as possible', as Joe explains in the album's liner notes, 'Lost summer raves, machine intelligence, and jack-booted tyranny are some of the themes that emerge. The result is an extraordinary collection of surprises that almost develops its own narrative, easily standing as an album in its own right.' Can't argue with him there – plus all profits from the release are being donated to Freedom United, an organisation dedicated to combating modern slavery throughout the world. A great listen and a worthy cause, so click on the above image to order your copy.
Continuing on the theme of new releases by small-but-mighty labels, just check out this forthcoming missive from Buried Treasure, home to Revbjelde, The Dandelion Set and the ever-growing, many-headed beast that is The Delaware Road. Currently finishing off a strong year that has seen releases by Alan Sutcliffe, Yuri Morozov and the self-titled Revbjelde LP (one of my very favourite releases this year), plus the multi-sensory take-over of Kelvedon Hatch Nuclear Bunker back in the summer; Buried Treasure now has it's sights on 2018 with the announcement of the release of Logic Formations by Jerry Siedler, a DVD promising 'over 2 hours of vintage 1970's style video graphics & modular atmospherics inspired by the super rare 1970's EMS Spectron video synthesizer'. Plus you get a 10 track download of modular music designed to accompany the videos. Out in January 2018 and already available to pre-order here. Shut up and take my money!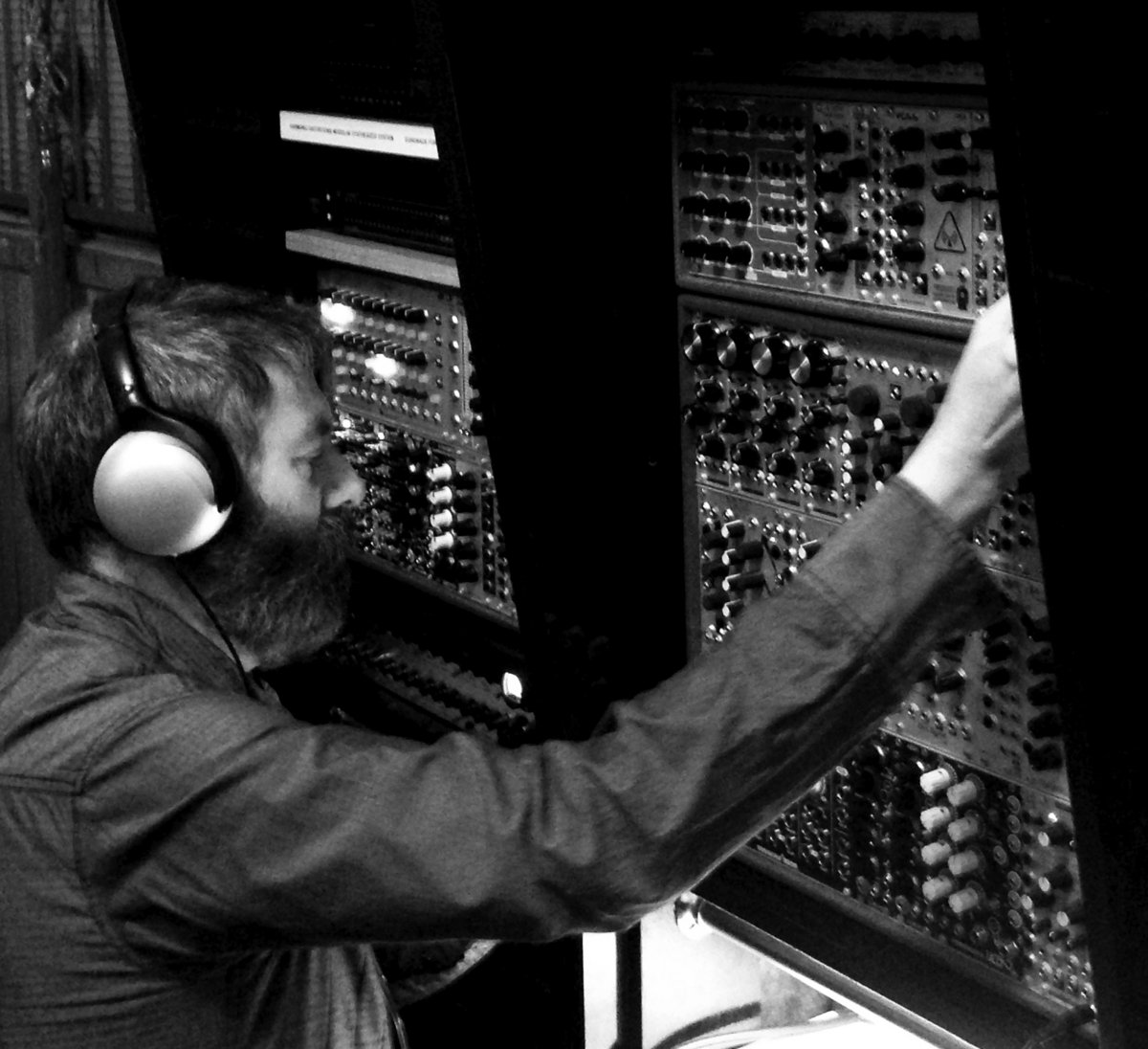 And lastly, special mention must go to the latest release from the ever-superb Ghost Box label, Outward Journeys by The Belbury Circle – a collaboration between Belbury Poly mainstay Jim Jupp and synthesiser wunderkind Jon Brooks of the Advisory Circle, Cafe Kaput and much more. Entirely predictably, it's a gorgeous work of warm synth fuzz and crisp tick-tocking drum machines, plus a couple of guest vocal turns by the legend that is Mr. John Foxx.
Sounding to my ears not unlike a punchier, stripped down version of Oxygene, or perhaps some great lost library LP soundtracking a British Transport Film commissioned to demonstrate how sleek and sexy Intercity Rail Travel was going to be in the 1980s, Outward Journeys might wear it's beating electro heart on its sleeve (quite literally, with Julian House's superb artwork which appears to be channelling an entirely fitting Commodore 64 vs. Ceefax aesthetic), but as ever with this label, these chaps have too much pedigree to ever lapse into parody. Plus Jon Brooks has already released one of my other favourite LPs of this year, Autres Directions on Clay Pipe music –  like most of his back-catalogue, already long sold-out and looking likely to sell for 'Bugs Bunny Money' on Discogs. Better jump on this one while you can!