Hello, you. It's been a pretty tumultuous week, by and large, hasn't it? Well, let's not beat around the bush, everything's gone completely belly-up. But I'm willing to bet you haven't come here to court my thoughts on the eligibility or otherwise of sneering, racist, tax-dodging mysoginaires in obtaining the keys for the most powerful office on Earth. Doubtless you have plenty of your own opinions on the subject, and let's not forget that my previous attempts to get all political and channel the post-Brexit mood of the nation via the lesser known works of Keith Chegwin only succeeded in getting me embroiled in my first ever Twitter spat. In fairness it did only last about five minutes, but I've learnt my lesson. It could all have rumbled on unpleasantly for a lot longer when you consider the intellectual heft of my would-be opponent:
So, this time I'm changing tack. I figure that wherever you are, reading this, you're probably sick to the back teeth of all the recent unpleasantness and are merely visiting these pages in the hope of briefly losing yourself within the comforting confines of tape loops, weird noises, obscure records and pointless trivia. I can totally make all of that happen for you. Besides, I'm guessing around this time of year Chegwin will be quite busy with panto.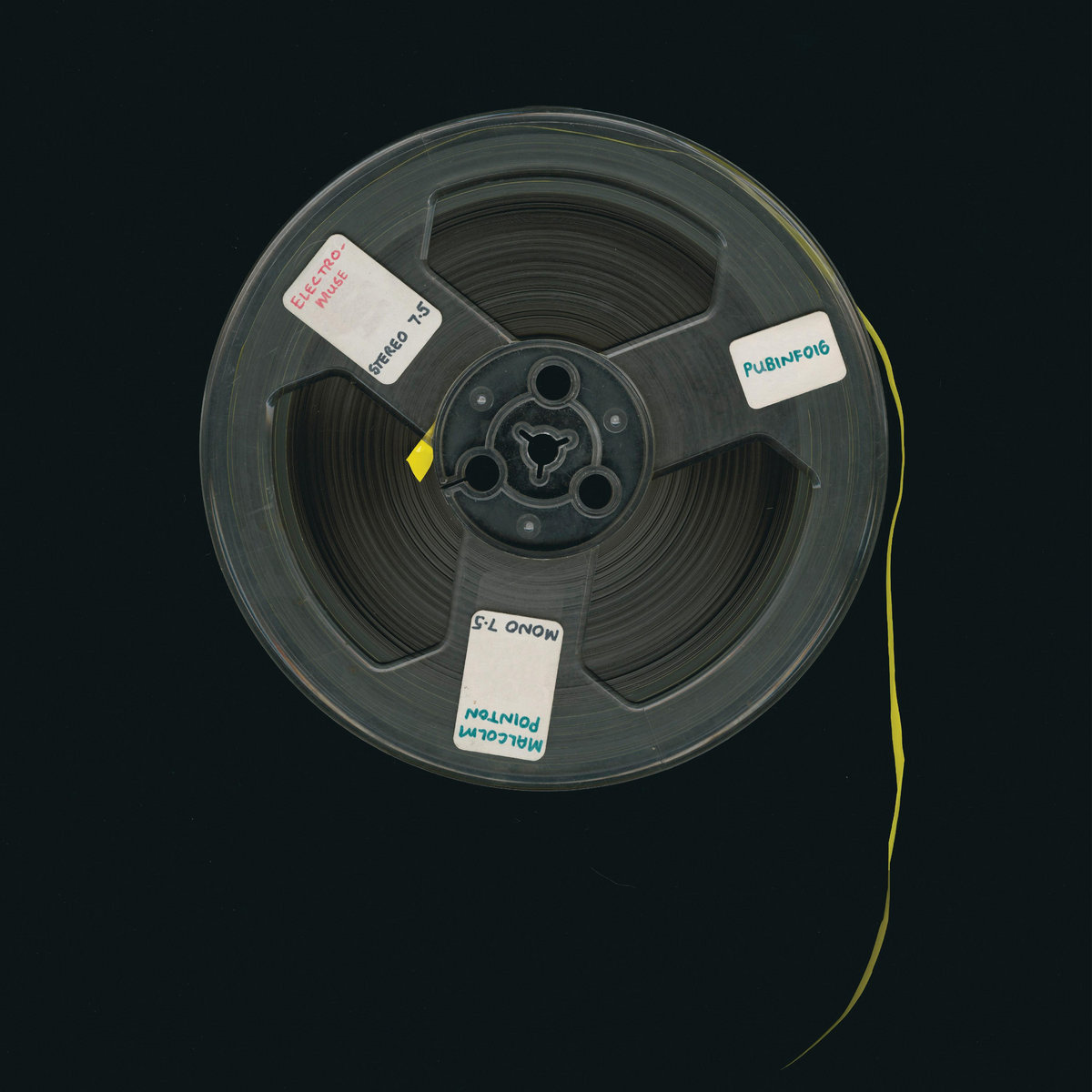 Let's start with a very special edition of Near Mint in celebration of the return of Public Information Recordings, who have re-joined the fray after a well-earned break with a brand new compilation of unreleased tape works by unheralded electronic music pioneer Malcolm Pointon. Experimenting with electronic composition to great effect throughout the 1960s and 1970s, Malcolm sadly succumbed to Alzheimers and died young, leaving much of his work unheard. Put together in collaboration with early electronic music expert Ian Helliwell, who recently featured Malcolm in his excellent Tape Leaders compendium, and with the full support of his widow Barbara; the label are donating all proceeds to the Alzheimer's Society, so it's an excellent album and a most worthy cause.
Full kudos to Public Information and Ian for finally giving Malcolm's work the attention it deserves and the LP Electromuse is available now from their bandcamp page. It's the label's first release for a couple of years and for this week's show they've provided us with an exclusive guest mix showing off some tracks from the new LP as well as some choice selections from their back-catalogue of early tape experiments, library cues and contemporary electronics. The only bum note is caused by the horrible cold I'm audibly suffering from during my introductory voiceover. Anyway, welcome back, chaps. We've missed you.
Gig of 2016 so far tonight – improvising on turntables & tape machines w. @Howlroundmusic for 3hrs @MuseumofLondon next to the Olympic torch

— DJ Food (@djfood) November 5, 2016
//platform.twitter.com/widgets.js
Moving on, thanks to everyone who came down to the Museum Of London last week and joined Howlround and Strictly Kev aka DJ Food for an evening of tape loops and turntablism as part of The Museum Of Last Parties – and all in the auspicious shadow of the 2012 Olympic Torch! What an honour!
We ended up playing together for over three hours, an improvised collaborative performance of loops, grooves and samples that had Kev 'grinning like a loon' afterwards – and the constant stream of revellers that visited us throughout the night seemed to enjoy it too. Audio extracts will hopefully surface at some point once we've had time to go through the mountains of raw material we recorded that night, but hopefully these photos taken by Kev during soundcheck will suffice for now.
This slideshow requires JavaScript.
Thanks again to Andrew Rutland, Martin Green and Jonny Trunk for putting us on and apologies once again to those of you unable to get a ticket – I'm only too aware that you were legion and that there was much wailing and teeth-gnashing about just how quickly they sold out. All is not lost, however, as Howlround have two more London dates coming up in December. More on those anon – we're going to be using the occasion to unleash a brand new project on the world. But for now, Mum's the word!
Thanks must also go to David Risley and his team for putting Jim Slade and myself on last week at Funkisfabriken, a former factory turned into a gorgeous new performance and exhibition space in Diö, Sweden. It was the first performance of a side project we've been thinking about doing for a while now, where Jim improvises with his saxophone over a tape loop collage of manipulated recordings of himself made earlier. It was all thrown together pretty quickly, but we were pleased with the results, the audience reaction and the very delicious stew they served us afterwards, so there's a lot of potential there for future performances. The following night we played again at Mandagsklubben, a long-running live fixture of Copenhagen's extremely healthy jazz scene that was recently honoured at the Danish Jazz Awards. While perhaps not the natural environment for tape loops or musique concréte, the crowd were most attentive and seemed to really enjoy the performance – which was a relief as we found ourselves closing the evening directly after the trio of Karl Nyberg, Karl Bjorå and Tomas Järmyr on sax, guitar and drums respectively – one of the most visceral and thrilling performances I've witnessed in a long while. Try following that with tape loops and saxophone!
As for Howlround, our next UK gig will be down in Brighton on November 25th as guests of the Rose Hill, alongside Official Burnt Toast and Skypesong. Hoping to see some of our South Coast Friends in attendance and also maybe have a quick duck into Snooper's Paradise before the show, time-permitting – last time I was in there I found a super-rare Basil Kirchin LP, a copy of 'Nude On The Moon' by Tipsy and an 10″ vinyl recording of some guy taking a grand piano on the London Underground – pretty much the perfect balance of sublime and ridiculous.

…And speaking of encountering new records, just check out this pair of releases by Ordinate, the duo of JP Hartnett and John Flynn. Short of a track contributed to Earwiggle's 8 Wigglin' Ways To Die compilation last year, this simultaneously released 12″ EP and cassette album mark the duo's first work together, though both have considerable form – John has released two EPs on Bleep under his Spaces moniker as well as producing a track on the last Bjork LP; while JP has several albums of minimalist piano compositions to his name, most recently via 1631 Recordings.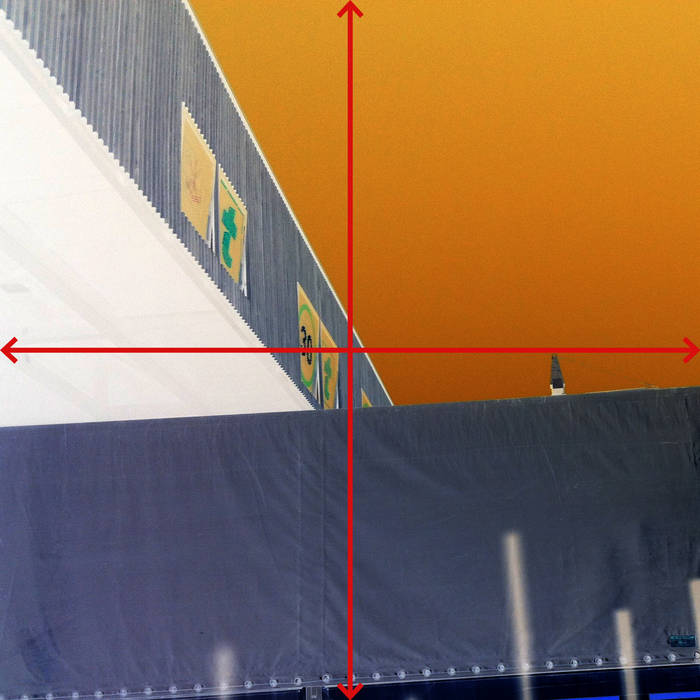 Scorched-Earth Industrial Techno is the order of the day and the results crunch and splatter in all the right places – as with all good machine music, JP and John have ensured their tracks squelch as much as they bang. To these ears it's not unlike an update on Aphex Twin's Caustic Window period, particularly the four cuts on the 12″ which go straight for the dancefloor jugular and barely let up for a moment. My one-word review on first hearing it was 'OOF!' and I think that pretty much covers it. At a mere 100 and 50 copies respectively, you'd be advised to neither dilly nor dally in acquiring one of each.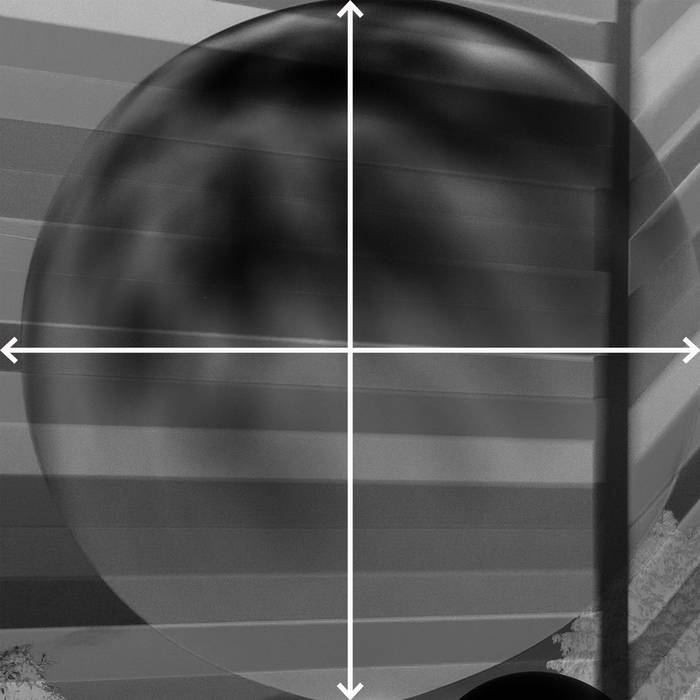 Finally, The Blow Vol. 2, Howlround's split cassette with Time Attendant is now officially released on Manchester's Front And Follow imprint, just in time for this rather spiffy review in the latest edition of Electronic Sound Magazine:
In the spirit of celebration I invite you once again to enjoy this completely batsh*t bananas documentary that focuses on the fascinating desert town of Amboy which inspired my half of the album. Seriously, take thirty-two minutes out of your life to watch it, it's a work of pure Dadaist genius:
Apparently edited together by someone wielding an entire bag of hammers, it's presented by (or at least the camera spends much of the time pointing in the direction of) the lovely Chandra Brenner, an actress and presenter who seems to exist throughout the video in a weirdly dichotomous state of both extreme over-stimulation and slightly vacant stupor – so much so, in fact, that I actually began to wonder if she was a more advanced version of 'Lucie', the Sexy Referendum Robot mentioned earlier. Watch her in action and ask yourself if at any point in your life anything has ever excited you quite as much as the prospect of crossing the street to visit a post office appears to excite Chandra. Other things that get her all worked up during the course of the video include a bottle of Root Beer, a mustard-coloured chaise-lounge and an old basketball hoop inside the school gymnasium. And speaking of sports, drinking and ending up on the sofa, I also reckon there's the makings of a great drinking game in adding up all of the occasions when she encounters something that she describes as 'indescribable' – you'd be HAMMERED after ten minutes, and therefore in a perfect state to pop the cassette in. Try it and let me know how you get on!