Firstly, a week after the Super-Moon hid behind some Super-Clouds and disappointed us all, I'd like to present you with something infinitely more exciting:

…And if the sight of this image has sharpened your curiosity, you might find an answer of sorts in Brighton on Friday where London's favourite tape-loop sextet Howlround are playing alongside Official Burnt Toast and Skypesong as part of the latest Betabet event at The Rose Hill. It promises to be quite an occasion that just might unlock some of the secrets held within that mysterious orb in the picture. Or just might not. Even we're not quite sure yet. It's going to be a splendid evening, regardless, so do come along if you can. Click on the poster for further details:
Secondly, the Near Mint show on Resonance FM this week pays the first of two trips to the wonderful world of Diagonals, better known as Florida-based musician, collector and cultural historian Nick Daly. It's a show that drifts from Mr. Spock to Mr. X, from abundance and plenty to intelligence and beauty, from having it to grabbing it and go[ing], so do please tune in:
A superb selection and I can assure you that next week's second part will be equally fine (I can also assure you that I am now very much in the market for a reasonably priced VG+ copy of the The Letter People LP – do get in touch if you happen to have any spares knocking around). All praise due, Mr. Daly. And if you can't wait until next week, there's a tonne more mixes on his blog just waiting for you to sink your teeth into:
Speaking of new discoveries, there's been a lot of great music turning up at Fog Towers over the last couple of weeks, but not much time to write about any of it, so I thought today I'd address this matter and take a moment to salute some of the latest releases gracing my music centre. First off is a new EP from The Twelve Hour Foundation, aka Bristolian synth poppers (and fellow Delaware Road-alumni) Jez and Polly and their collection of vintage analogue gear. Another set of prime Radiophonic Pop playing not unlike some soundtrack to a lost episode of 'Look And Read', perhaps rejected for fear it might over-stimulate the word-watchers (this is a compliment, of course). Out now in a limited edition cassette with groovy, vaguely scholastic-looking artwork on the Environmental Studies label, which looks set to become a rather exciting new imprint. Still hoping for a full length Twelve Hour Foundation LP in 2017. Maybe with Derek Griffiths on guest vocals?! Just a thought.
Speaking of stimulating young minds, check out Woodland Walk by CukoO, the second release on Matt Saunders' new Patterned Air label. The brainchild (no pun intended) of multi-instrumentalist and special needs teacher Victoria Wilson, it's an album of 'Sensory woodland analogue electronics and traditional classroom instrumentation' designed to be used in tandem with objects and story-telling to create an immersive experience for her students. In this classroom VCS3 synthesiser and Revox tape machine sit alongside recorders, glockenspiels and other more traditional instruments – and as is so often the way with music designed to excite children's imaginations, it works pretty well on jaded old adult ears too. Woodland Walk can be purchased here as a beautifully packaged CDR with additional 'weird inserts' and there's a special edition with additional objects for use in the classroom also available. What a pity my own music lessons never sounded like this, I've had to do an awful lot of catching up ever since…
I was lucky enough to attend the launch party of the new Rothko album last week, celebrating the release of A Young Fist Curled Around A Cinder For A Wager, a brand new song-cycle featuring their latest incarnation of founding member Mark Beazley on bass and Johny Brown of Band Of Holy Joy (and The Trunchbulls, lest we forget!) on vocals. It's another striking and frequently harrowing set of ruminations on life and loss by the north-east's premier bard-in-absence, and all the more remarkable for achieving so much with just bass and voice. Kudos must also go to Inga Tillere for the beautiful artwork. Get yourself a CD copy here.
While there, I also picked up a copy of the debut release by Tetherdown, another project Mark is involved with, alongside James Murray and Anne Garner of  Slowcraft Records. A joint release between that label and Mark's own Trace Records, it's a gorgeous mix of shimmering, bucolic ambient excursions with a dark undertow; featuring James on processed guitars (Howlround fans might remember that we shared a stage at 269 Gallery on Portobello Road last year), Mark on bass and Anne on flute, keyboards and vocals as well as artwork. A scarily limited edition CD with a special double-sleeve can be found here.
Speaking of artwork, check out this image from another project Anne is working on, currently available as part of a series of limited edition cards bearing her own illustrations and later to be incorporated into some sort of literary work she tells me is in development. I've included one of them below and shall be awaiting further news. Moving into prime Edward Gorey territory, I think you'll agree!
The prospect of a new album from Ekoplekz is always guaranteed to cheer me up, so I'm glad that one of our finest exponents of diseased and wonky electronics hasn't let 2016 slide without treating us to something new. As it happens Cryptik Stepperz is actually a collection of rare and previously unreleased material dating from 2012, though this was never going to be an issue given that most Ekoplekz releases sound as if they've being beamed in live from some sort of alternate-dimension rave for the undead occurring at the bottom of Quatermass' pit. Expect the usual delightful machine mulch, seemingly produced on equipment in an advanced state of decomposition. Bravo indeed – plus there are rumours of brand spanking new material on Planet Mu in the spring. Come on 2017, hurry up….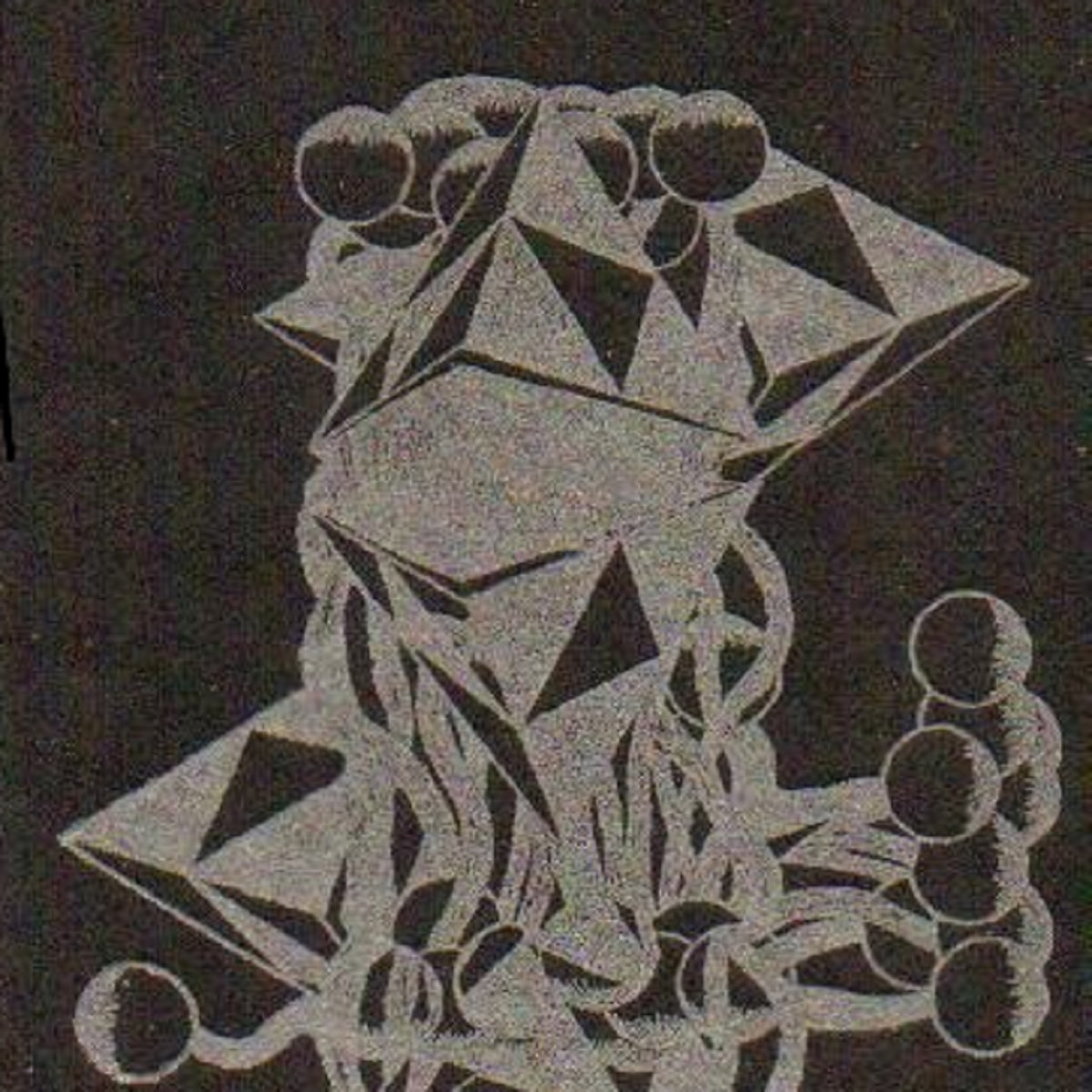 And lastly, permit yourself just one more peek at THIS, an image that circulated online this week and was described by one well-wisher as 'very festive'. Proof, as if any were needed, that we really are desperately looking for festivity wherever we can find it in this blighted year of 2016. Thank heavens we at least have all this great music….