Hello you. The first piece of big news this week is that Front And Follow's 50th release, the bumper double CD compilation LESSONS is finally out and looking and sounding absolutely beautiful. Order your copy here and please enjoy Howlround's exclusive contribution once again while you're at it. And thanks to Richard from The Quietus for a lovely review!
'There's yet more reverb-drenched spookiness from the reel-to-reeling fluctuations of Howlround, whose eeriness quotient here is superbly vibrant and redolent, magnetic tape spooling endlessly into outer space on waves of glorious multi-timbral feedback that devours itself in thunderously looped applause. Richard Fontenoy, The Quietus
Featuring friends old and new such as Time Attendant, Pye Corner Audio, Leyland Kirby, Ekoplekz, Farmer Glitch and many more, it's currently on the Foggy stereo, providing the perfect soundtrack to writing this missive. Certainly a damn sight more entertaining than the pre-Nov 5th light and sound show my old laptop power supply has just treated me to, shortly before dying forever in a blaze of something far from glory. And it was only two weeks old as well. Sadly, this now means there's going to be another death tomorrow morning in an electrical goods shop somewhere on Penge High Street. Bloody cowboys!
Definitely shouldn't be doing THAT, should it?! pic.twitter.com/BToITYKgh5

— Robin The Fog (@RobinTheFog) October 24, 2017
//platform.twitter.com/widgets.js
Ahem. Moving on, I would normally have begun this week's update by inviting you to Howlround's next live show, which occurs this week in the hallowed grounds of Abney Park Chapel; but unfortunately I can't because it's completely sold out! The Chapel itself is a magnificent piece of Gothic splendour at the heart of a historic cemetery in one of my former stomping grounds, dear old Stoke Newington; and having spent a couple of happy years living in a leaky, windowless hovel just around the corner, it's long been a dream of mine to return here (the chapel, not the hovel) with my trusty tape machine quartet and perform some kind of aural seance. Up until now my efforts have been thwarted by the chapel being closed off, due to its receiving some unwanted attention from vandals and other undesirables (Abney Park apparently being the kind of burial ground that has more trouble being haunted by the spirits of the living); so I was very excited to be invited to play there as part of The Quiet, a nocturnal ensemble performance taking place this Friday.
The only slight caveat is that the concert has to take place completely off the grid – there is no access to mains electricity in the cemetery, and given the nature of both the surroundings and the performances, a noisy generator would surely prove a disturbing presence. While you would be forgiven for thinking that this would put an insurmountable kibosh on my loop and spool antics, in actual fact the trio of UHER tape machines known as Delia, Elisabeth and Maddalena are actually designed to work on batteries as well as mains electricity, largely owing to their originally being used by broadcast journalists recording interviews out in 'the field'. Sadly my 'feedback' machine Daphne is the one weak link in the chain, due to her having been 'modified' (an arcane piece of BBC terminology meaning 'spoiled' or 'unnecessarily fiddled with to make more complicated') and fitted with a particularly obscure and expensive type of large battery, that was apparently infinitely preferable to the perfectly fine and readily-available D-cells that all the others run off. You know – the kind that can be purchased over the counter at any supermarket. As ever, thanks a bunch, Auntie!
Of course I say that the machines will work on batteries, and so far under special test conditions (me, in studio, alternately issuing vague pleas and threats while gesturing at them with a screwdriver) they haven't let me down. But of course there's no guarantee that they will do so for the complete 10-15 minute duration of our performance, or indeed that these elderly ladies won't act unpredictably when under an alternate power source or outside the confines of a regular venue; thus making this Friday's gig a genuine step into the unknown. Mind you, after watching my power supply popping and sparking and expiring in that video above, I'm now markedly less inclined to trust mains electricity anyway! They're using a battery-powered sound system for amplification as well and I'm bringing both loops and spools just in case the former prove unresponsive to wind, atmospheric conditions, humidity, and the constant threat of people daring to breath or look at them for too long – regular visitors to these pages will already be aware of the risks! Incidentally, as I've stolen the above image from the Forgotten By The World Blogspot site, it's only fair that I should encourage you to visit their website and check some of their other photos of the chapel, still a most impressive structure, despite looking rather sorry for itself. I did actually photograph the chapel ruins quite a bit myself during my tenure in Stoke Newington, particularly one wintery day when it looked beautifully eerie and forlorn under a heavy carpet of snow. I was hoping to dig those photos out and present them for you today, but alas, despite a good hour spent rooting through my old hard drives last night, the only image I could find in the archive that harks back to those snowy, leaky, hovel-ly, halcyon days was this:
Yes, it's a captivating photo of an apparently untouched portion of chips (drizzled in what I seriously hope was just burger sauce) nestled snugly under the seat of a deserted  train. Presumably I captured this era-defining image while travelling back to Stoke Newington late one night, though I can't even begin to imagine what motivation I would have had in doing so. Still, the moquette work on that seating is very attractive, and it's heartening to discover that I've not lost my inherent knack for documenting those details that truly matter…
But that's quite enough wallowing in the mudflats of nostalgia for now. I do hope some of you managed to get tickets in time for this one, and am really looking forward to performing alongside promoter Sam Enthoven, Jenni Roditi, Charlotte Chw, Adam Kinsey and Rucksack Cinema. For those of you who didn't manage to get tickets (and I've received at least a couple of emails begging me to personally intervene!), perhaps I'll see you at my next appearance in Stokey the following Friday; where I'll be performing a live score of A Creak In Time at Dronica #6 in Stoke Newington Old Church – itself just a few minute's walk from Abney Park. Part of an extensive weekend line-up spread across Friday and Saturday, this is going to be the most fun I've had on Church Street since at least 2008!  Click on the flier below for further information:

While we're on the theme of tape loop performances inside sacred spaces, please take a moment to admire these two beautiful images of Howlround in action down in the crypt beneath St. John on Bethnal Green, as part of 22rpm, the all day electronic music festival from a couple of weekends back:
Both taken by visual artist Gabriel Edvy, they perfectly capture the blurry and crepuscular sound-world enjoyed by fans, well-wishers and other visitors to my surprisingly busy sound dungeon – including those just who'd got lost on their way to the toilets. Thanks, Gabriel! Why not check out her latest video, produced for the dark ambient project Empty Chalice, once we've finished our business here? Also worthy of your attention this week is artist and self-proclaimed 'non-musician' Pascal Savy, who has just uploaded two absolutely gorgeous new feedback-produced ambient drones to his Soundcloud page. Both are highly worthy of your attention – and I really hope he doesn't leave it too much longer before putting us all out of our misery and dropping an album!
Continuing the (mostly) ambient tip, my guest spot on WNBC's regular Sunday lunchtime session 'Out Of The Woods' is now available for your listening pleasure via their Mixcloud page. Live from West Norwood's Book And Record Bar, it was the perfect lazy soundtrack for a chilled out Sunday (well, all of it apart form the last 40 minutes when my urge to give what might actually be the greatest piece of music ever made a spin got the better of me), you'll hear music from Unica Zurn, Revbjelde, Akiha Den Den, the mighty Discom label and others. And I even had a few friends pop in to give me a leg-up (not literally). Especial thanks to Peter Williams and King Michael!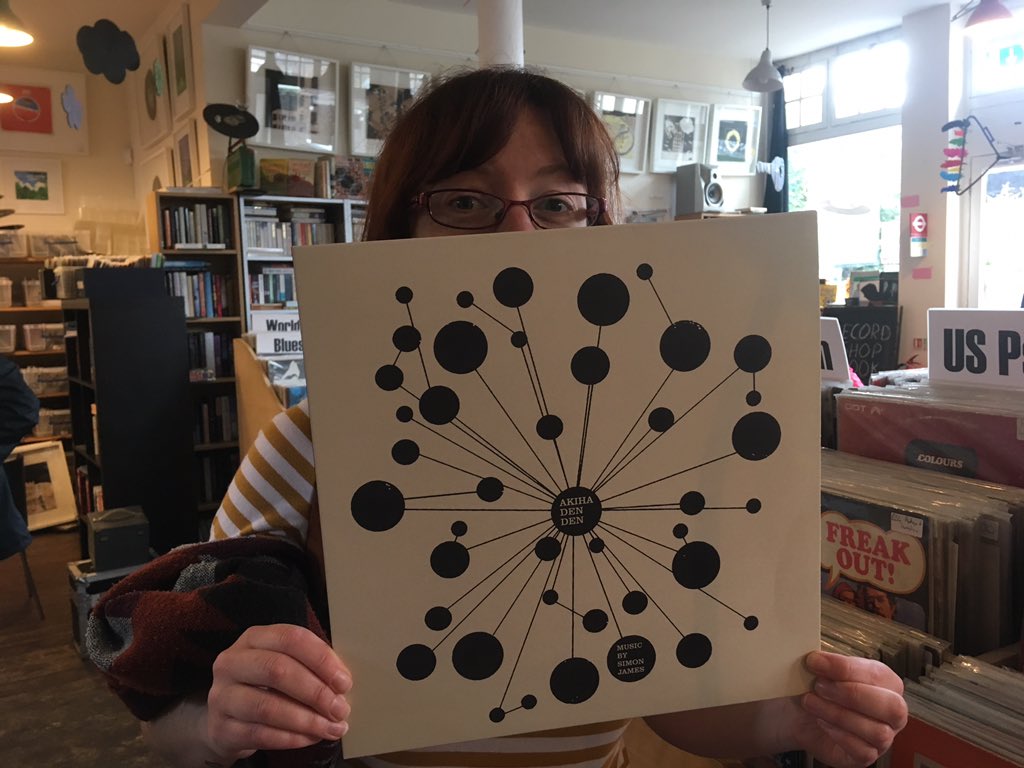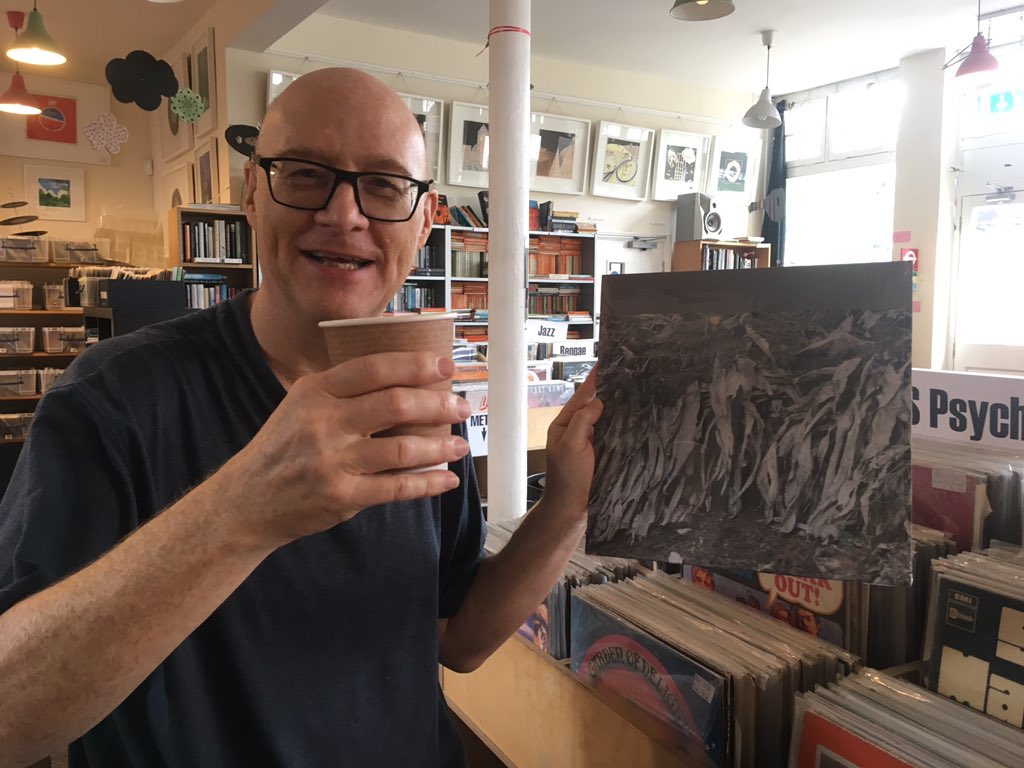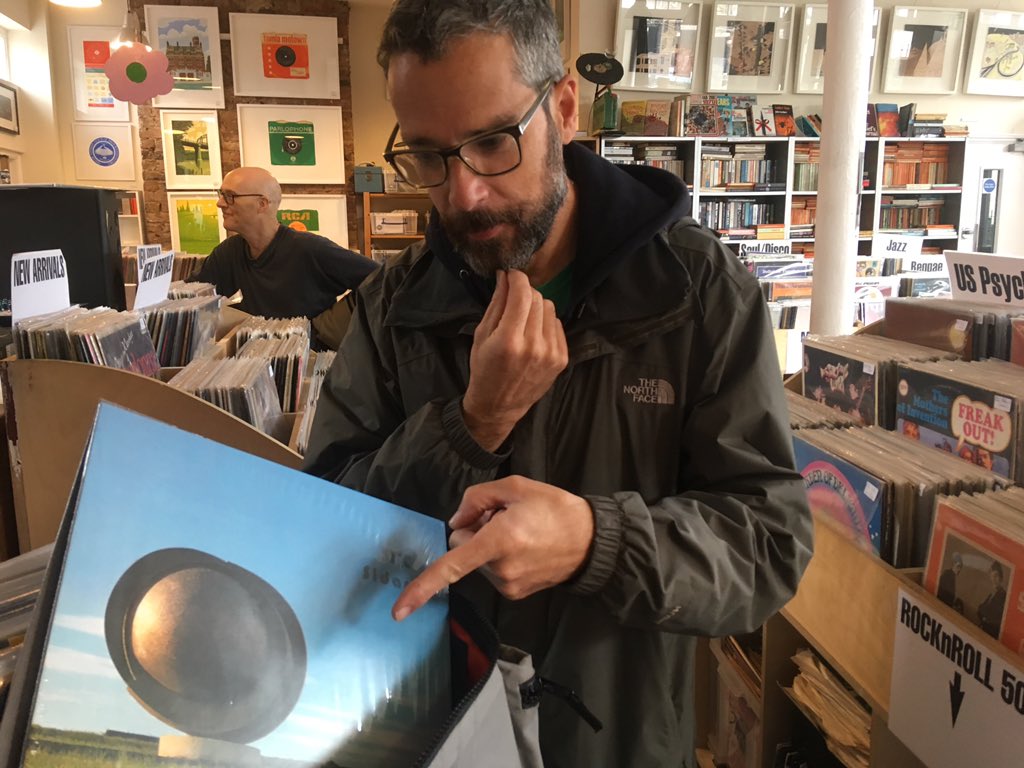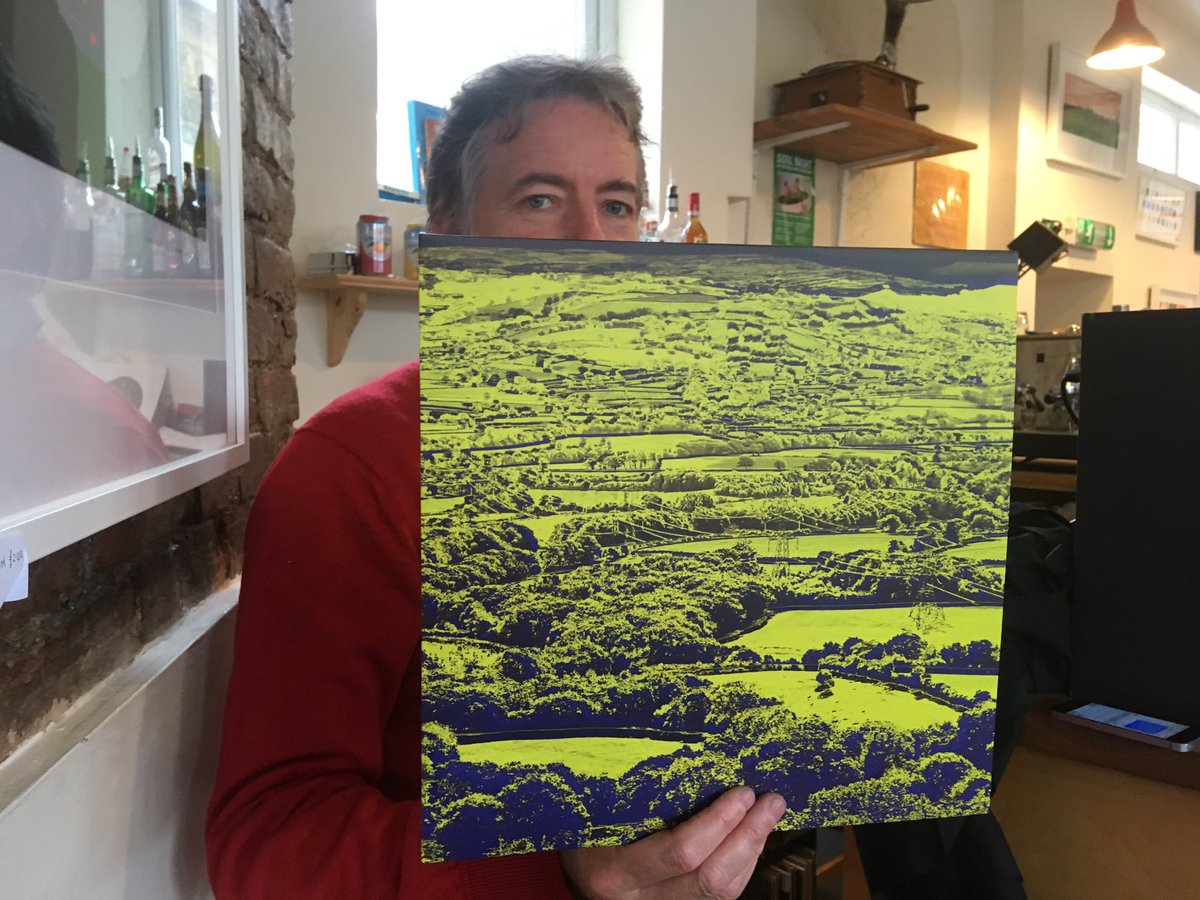 And finally, we must end on a sad note with news of the passing of Augustin Mawangu Mingiedi, frontman of legendary 'Congotronics' ensemble Konono No.1. Just 56 years old and only two years after taking over the leadership of the band with the passing of his father and Konono founder member Mingiedi Mawangu, who died in 2015. With my friend Ata Ahli Ahebla, I interviewed Augustin back in February of that year for the BBC's Focus On Africa programme, on the occasion of the group's three-day sellout residency at London's Cafe Oto. Noticing that Rolling Stone have linked to that report (and quoted from it) in their obituary of Augustin, I decided it would be a nice tribute to dig it out once more and leave the last words today to him. Kononno have pledged to continue, with the task of frontman and lead likembe player passing down to the next generation in Augustin's son Makonda. If this latest incarnation of the group carry on creating sounds even halfway as thrilling as the joyous, visceral racket produced when the two Mingiedis were at the helm, then the legacy of father and son will be in safe hands. RIP.